IOHA AGM Takes Place in Dublin
Dec 14 2022,
News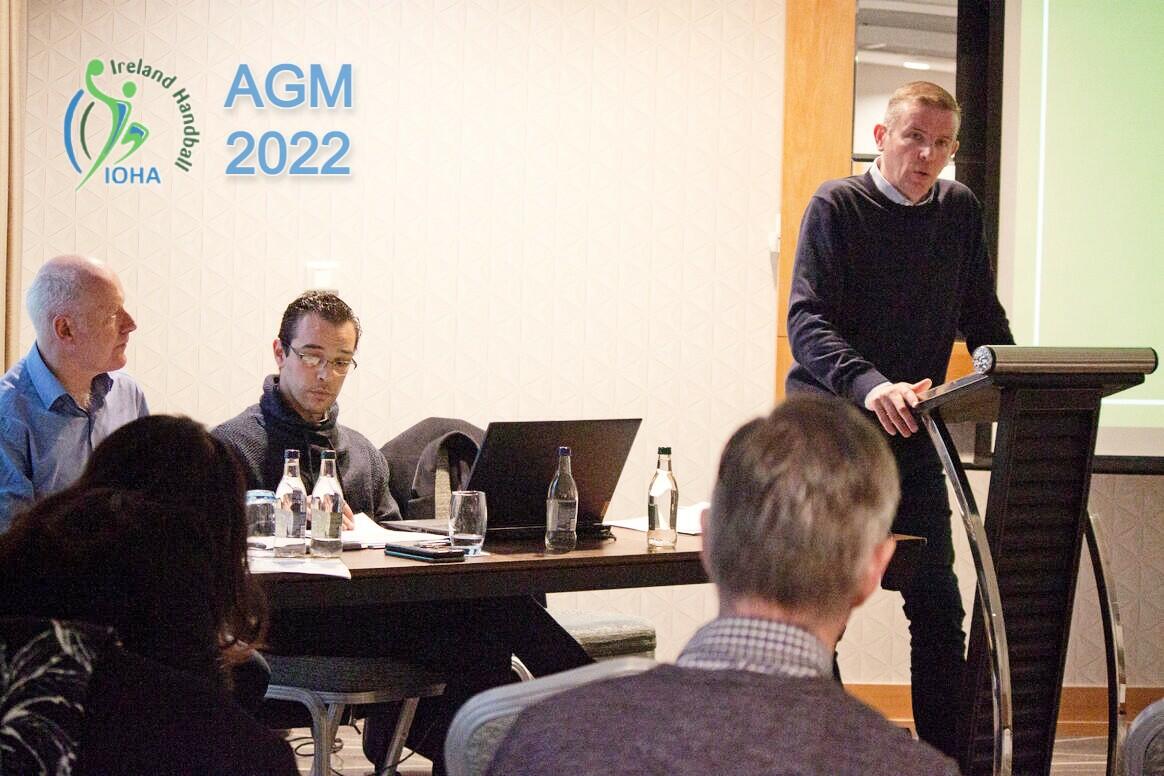 The 2022 Annual General Meeting of the Irish Olympic Handball Association took place on December 4th in the Hilton Hotel, Kilmainham, Dublin.
It was the first in-person AGM in 3 years and IOHA Board members, staff and club representatives were in attendance along with our guest speaker, Dr. Domenico Crognale.
As with all Annual General Meetings there were a number of standing orders to be observed:-
The Secretary opened the meeting by reading the AGM notice, this was followed by the President's address, Mr. Fintan Lyons.
Next on the agenda was the approval by the membership of the 2021 accounts of the IOHA. The audited accounts and the auditor's remuneration were approved.
The IOHA Operations Director, Joao Ferreira, then presented his report and the new IOHA Strategic Plan which was developed in 2022 with the assistance of the "Image Now" company.
The Technical Director, Andrea Ongaro, then presented his report which amongst other items dealt with Coaching and Refereeing.
As per the funding rules of Sport Ireland the IOHA's Anti-Doping report was presented this was followed by a recorded message from the Chair of the Competitions Committee.
The head of the Human Performance Department, Dr. Domenico Crognale was the Guest Speaker, and he delivered a very interesting presentation.
The only member of the Board that was up for re-election was the Secretary, Michael Moloney and he was elected unopposed.
A video from the International Handball Federation was then shown followed by the presentation to the 2021-2022 league winners Dublin International (M) and Astra HC (F).
The meeting was then brought to a close by the IOHA Secretary.
---
DOWNLOADS
IOHA AGM Notice 2023
IOHA 2022 Agenda
IOHA Strategy 2022-2037
IOHA President's Address
Anti-Doping Report 2022
IOHA AGM 2022 - Technical Director
IOHA Fully Accounts 2021
---