Message from IOHA President
Jul 31 2023,
News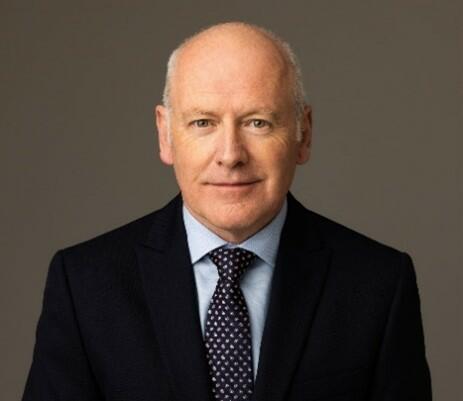 Dear handball enthusiasts and fellow colleagues,
I would like to congratulate the Senior Men's and Women's teams for their participation in last season's competitions, as well as commend the referees and officials for making these matches possible.
One major highlight of the past year was the much-anticipated arrival of the Celtic Cup. This thrilling competition for the top teams in Men's and Women's sports has been in the works for quite some time, and we're thrilled to see it finally come to life.
Despite the challenges posed by the pandemic, the Celtic Cup persevered and kicked off in Dublin last November. Four teams from Scotland made the journey to compete in the qualifiers, all vying for a spot in the coveted Final 4. This showdown took place in the vibrant city of Edinburgh in February.
International play is beneficial for clubs to assess competitiveness and progress. Enhanced marketing for these events is planned to increase visibility. The IOHA is working diligently to promote handball in Ireland, with three full-time staff introducing the sport to schools and communities. This effort aims to cultivate more young handball players.
I'd like to take this chance to congratulate Joao, Caroline and Eugene for all their hard work and initiatives in the development of the sport on the ground with the grassroots. Well done guys, keep up the good work.
Board members too are working away to ensure the IOHA is well represented with our key partners in Sport Ireland/Sport NI and the EHF/IHF and that we grow our funding and ensure our legal status as the National Governing Body for Olympic Handball in Ireland north and south.
Club and team organizers, along with volunteers working on competitions, coaching, and refereeing committees, are the unsung heroes of our sport. They often work behind the scenes, ensuring smooth operations, yet their efforts often go unnoticed.
In the coming year, we aim to change this by shining a spotlight on these dedicated individuals. They handle essential tasks, from booking venues to registering teams and arranging referees for games. They form the backbone of our sport, making it possible to run competitions.
A heartfelt thank you to all of you for your invaluable contributions. We look forward to showing you more appreciation in the year ahead.
In the coming months, we plan to hold meetings to explore new initiatives and gather feedback to enhance future competitions. Our goal is also to expand our sport's reach, welcome more beginners, and boost overall membership.
We'll be in touch, yours in handball.
Fintan J Lyons
President IOHA