Beach Handball part of HerMoves Beach Tour in Bettystown
Jul 28 2023,
News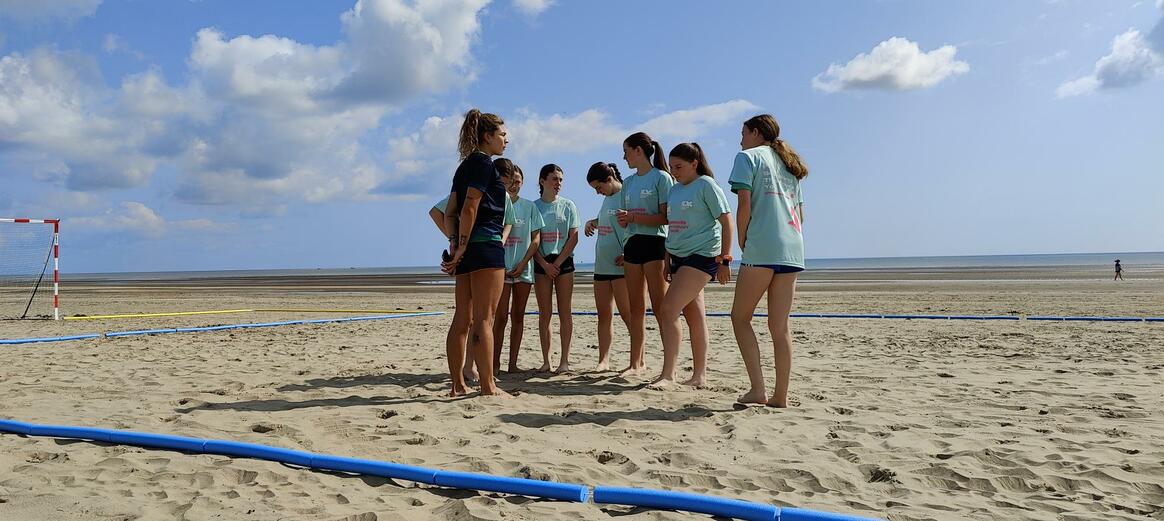 During the 24th, 25th and 26th of July happened the first stop of the HerMoves Beach Tour in Bettystown, Co. Meath organized by Volleyball Ireland in partnership with Meath Local Sport Partnership.
The event occured over the 3 dates and gave the opportunity for teenage girls to try beach volleyball, beach handball and artistic swimming.
On Tuesday 25th, Nora Stapleton, Women in Sport Lead in Sport Ireland was present on the event and could experience how much fun the girls had!
HerMoves was launched by Sport Ireland in March and
is designed to inspire and support more teenage girls to be active.