Beach Handball Championship Ireland 2023
Jul 24 2023,
News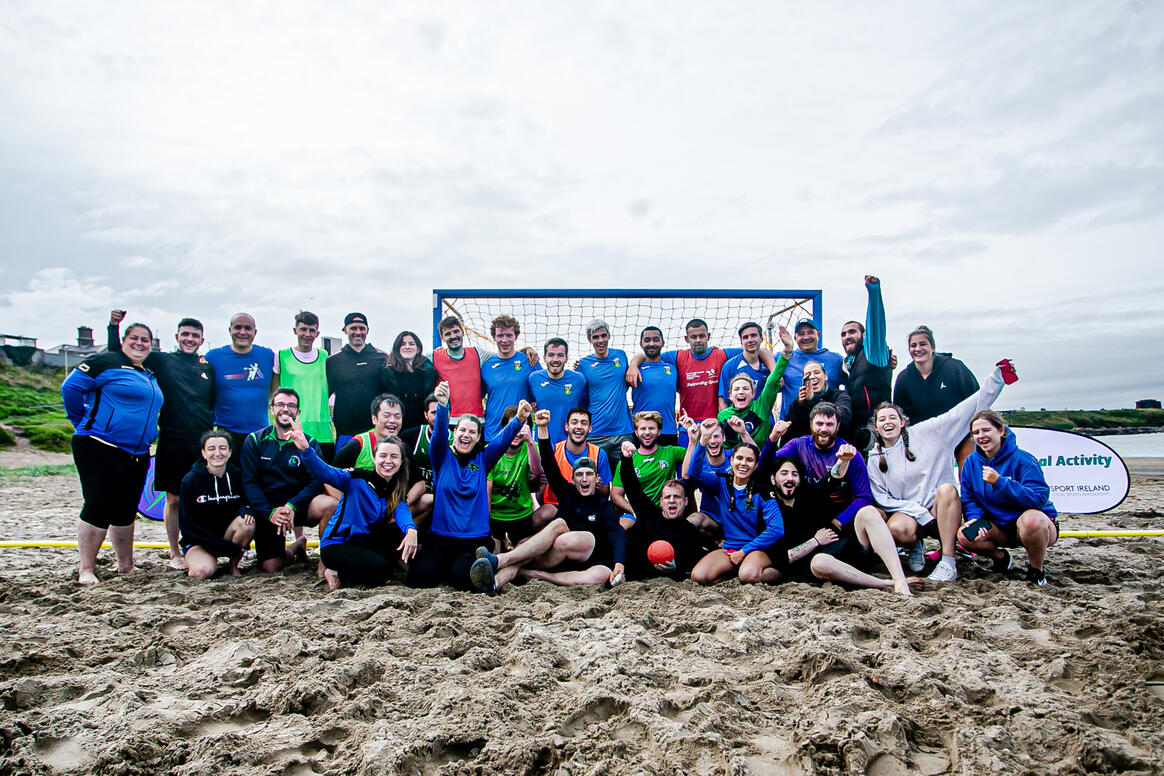 The second edition of the Beach Handball Championship organised by the Irish Olympic Handball Association took part on Saturday 22nd and Sunday 23rd of July in Balbriggan beach, Co. Dublin.
Over the two days, 7 teams played matches, had fun and enjoyed the particular Irish weather. On Saturday happened the group stage and Sunday the finals.
On Saturday, special guests from St Damian's Primary School came to watch the competiton. The kids are part of the handball classes delivered in the school by UCD's coach, Volodymyr (Vlad). It's great to see the new generations taking part!
The winners of the Beach Handball Championship are:
Sandy Balls - men's category

Astra Handball - women's category
We would like to thank all the teams for the participation, and for all the assistance troughout the event.
A special thank you to Fingal Sports Office, who supported us in the event and to the European Handball Federation (Beach Handball department) for the equipment provided not only for the championship, but for the federation to keep working and developing beach handball in Ireland.