IHF Announces Autumn 2023 Anti-Doping Webinar Series
Oct 23 2023,
News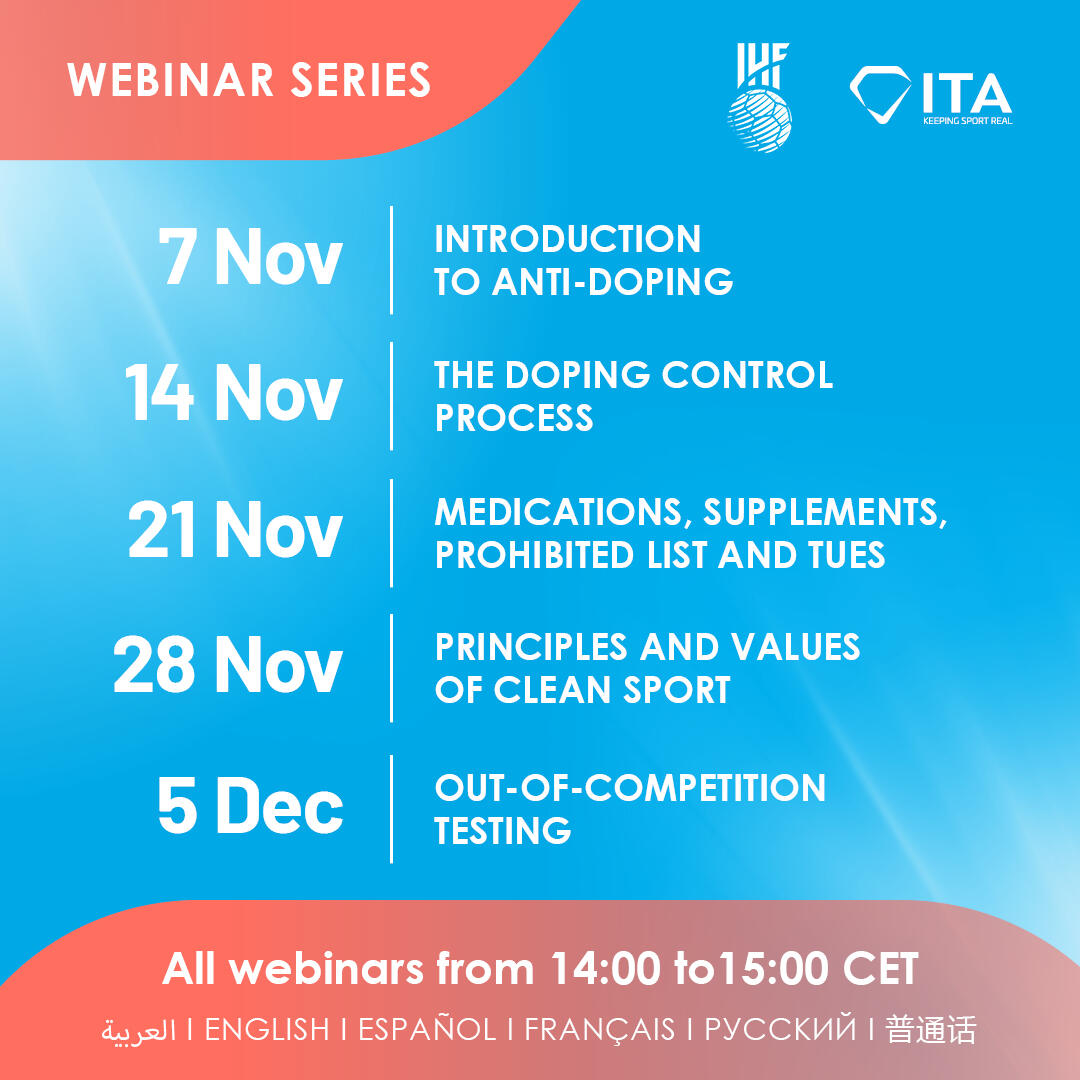 The International Handball Federation has announced a series of Anti-Doping webinars with Anti-Doping being the topic. Anyone who wishes to keep Handball a clean sport will be interested.
The details are as follows:
"Dear handball friends,
As part of our commitment to the fight against doping in our sport, the International Handball Federation is kindly requesting support and commitment of handball communities around the world to attend five webinars delivered by the International Testing Agency (ITA).
These webinars are scheduled for over a one-month period at the rate of one webinar and one hour per week:
Tuesday 7, 14, 21, 28 November and 5 December 2023 at 14:00 – 15:00 CET.
These interactive one-hour webinars are designed to guide, educate, and inform our handball communities on anti-doping rules and their anti-doping rights and responsibilities.
The webinars will be conducted in
English
with simultaneous translation being available in
Arabic, Chinese, French, Russian and Spanish
.
Those who attend all five sessions successfully will receive a certificate from the ITA.
The schedule of the webinar series is as follows:
These webinar series are free and open to the entire handball community, including but not limited to, players of all age categories, coaches, athletes support personnel and medical personnel.
Please complete the registration form
by clicking on the relevant webinar link in the above table and follow the instructions accordingly."