INAUGURAL PRIMARY SCHOOL OLYMPIC HANDBALL BLITZ
Apr 29 2022,
Schools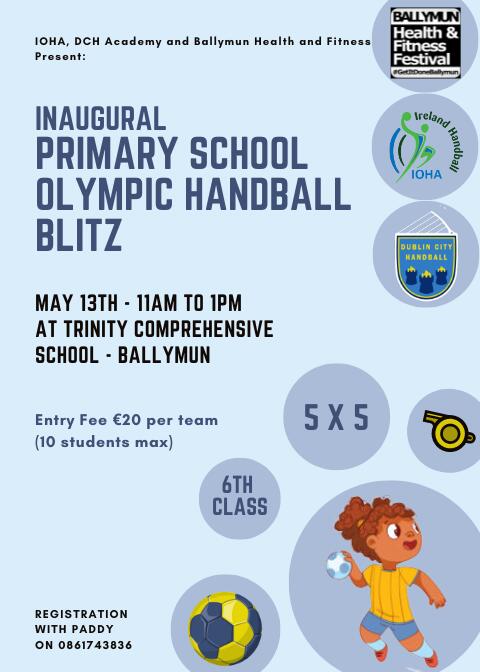 Irish Olympic Handball Association, Dublin City Handball Academy and Ballymun Health & Fitness present...
The event for 6th grade children will be hosted in Trinity Comprehensive School in Ballymun from 11am to 1pm.
Come have fun, come play Olympic Handball!
Schools can register with Paddy on 0861743836