IOHA seeks to appoint new members to Competitions Committee
Aug 30 2022,
Development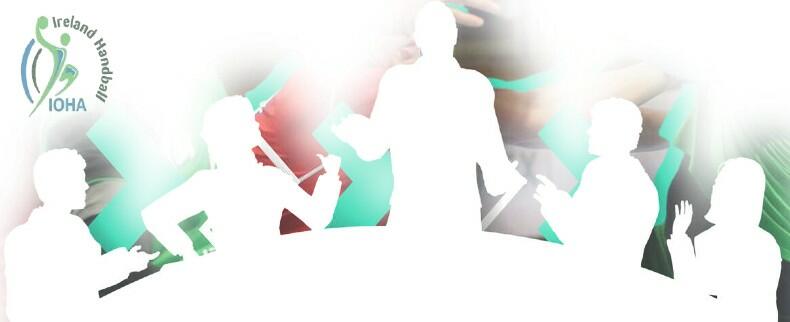 The Board of the Irish Olympic Handball Association is seeking to appoint new members to the Competitions Committee (CC) for the upcoming season through to the end of the 24-25 season.
The full terms of reference of the CC are contained in the accompanying document but the main role of the committee is to:
Work with the IOHA professional staff to coordinate effective management and operational delivery in respect of the planning and running of the national and regional league structures;

Gather the views and opinions of the clubs participating in the designated competitions.

The CC will set and, as necessary, revise the rules and regulations of such leagues and competitions, with relevant reference to the Rules of Handball set out by the European Handball Federation and/or the International Handball Federation.

The CC should also set the schedule relating to such leagues and competitions;
---
This season membership of the CC is open to individuals not affiliated to the IOHA and the committee shall be chaired by an independent member.
---
The Board of the IOHA would like to thank the outgoing members for their time and encourage them to reapply and continue their good work. Prospective members of the CC are asked to email the IOHA Technical Director, Andrea Ongaro (aongaro@olympichandball.org) declaring their interest with the deadline for applications being September 20th. Further information regarding IOHA competitions etc. can be got by emailing the IOHA Operations Director, Joao Ferreira (joao@olympichandball.org)
"The Irish Olympic Handball Association is an equal opportunities employer. We welcome applications from all suitably qualified persons. However, as women are currently under-represented in our committees, we would particularly welcome applications from females. All appointments will be made on the basis of merit".
More information about female participation in the IOHA can be obtained from our Women in Handball officer, Caroline Nerbas (womeninhandball@olympichandball.org).