EWOS - Be Active Week with activities in Galway
Sep 27 2023,
News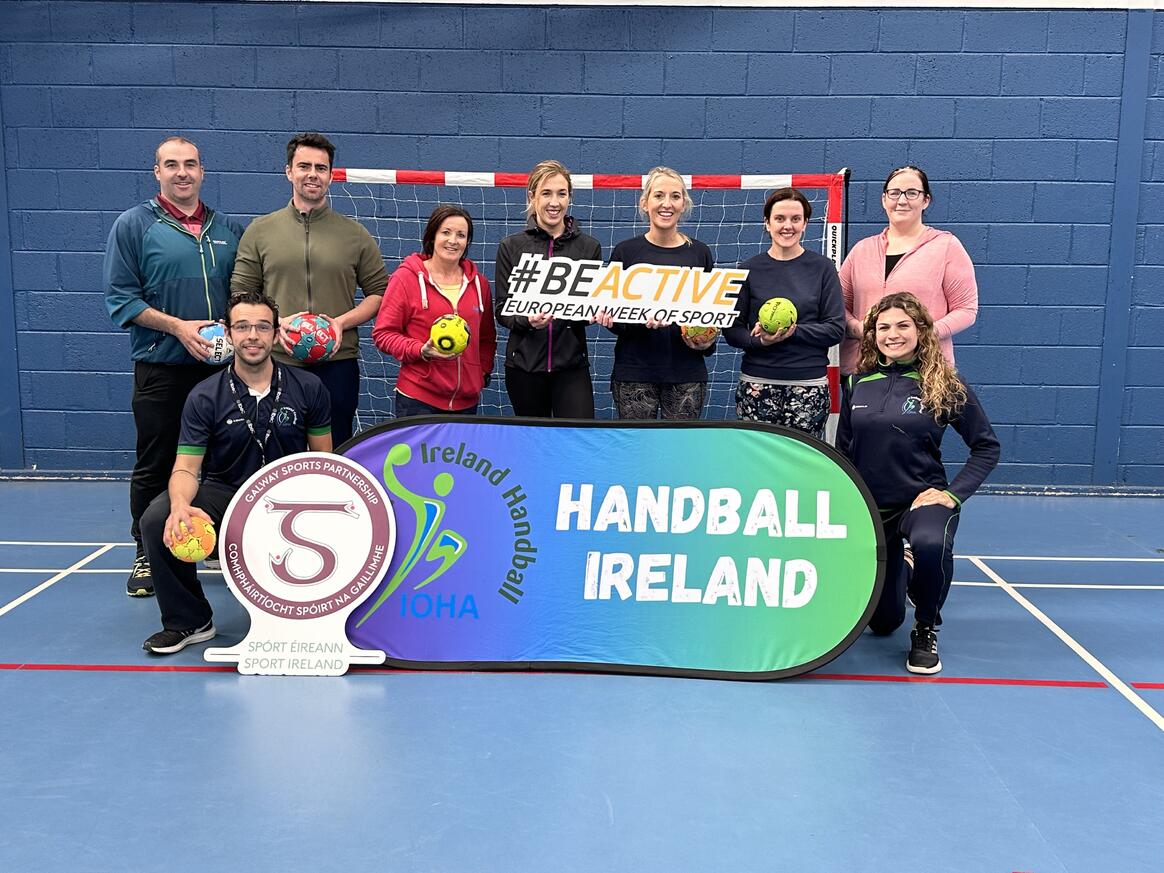 Activities happen in Galway during the European Week of Sport 2023
Olympic Handball Workshop
In partnership with Galway Sports Partnership, the Irish Olympic Handball Association delivered two events in Galway on the 26th of September.
In the afternoon, primary school teachers participated in the Olympic Handball Workshop, where they could learn the basics of the sport, skills, techniques, introductory drills and rules of the sport - all adapted to kids.
The objective of the workshop is to educate teachers with the knowledge they need to go back to their classes and deliver Olympic Handball. Also, being able to take part in competitions as coaches or referees.
The follow up for this activity is a blitz day, where participant teachers will have 4 to 6 weeks to practice with their students and then come back to play against other schools.
Participants receive a certificate and access to extra educational material.
Open Session for Adults
In Partnership with Galway LSP, the IOHA had an Olympic Handball Open session for adults in the evening.
After receiving several requests and messages from people across County Galway, the open session was developed to gather the interest of the sport in the county, promoting connections between handball lovers and to build a community in the region.
More than 10 people participated in the activity, both men and women, and all had a great time!
We are very excited with the developmet of Olympic Handball in Galway and we wish to continue the awareness of the sport!