Head Coach, Astra Handball
I loved Ireland when I visited 20 years ago from my home in Italy, so when I decided to study my chemistry PhD in an English speaking country, Ireland was my first choice, and I applied to UCD. It helped that my wife is half Irish. We meant to stay three or four years, but somehow never made a plan to actually leave and 14 years ago I took a job at Intel and have been here ever since.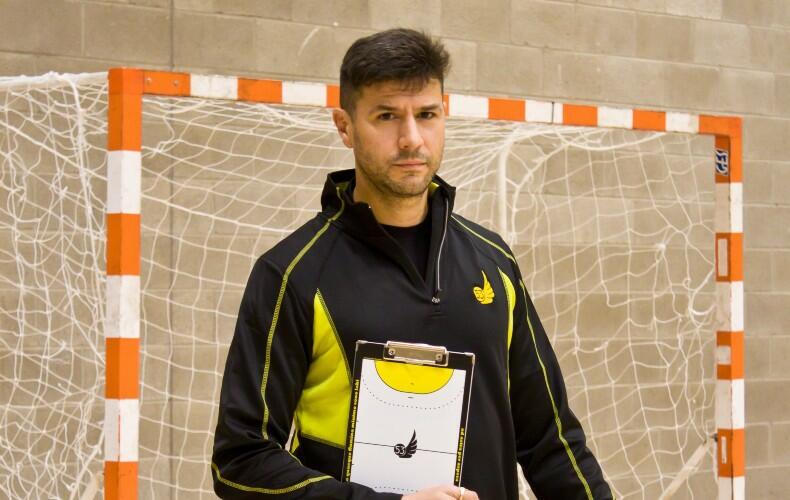 Everyone asks me if I miss the Verona weather and of course I do… summer here just teases with a hint of heat but then before the heat arrives, it's October! But it wasn't the weather I missed the most. From primary school I played Olympic Handball which is very popular across Europe. The only two countries that don't embrace it are the UK and Ireland so when I came over in 1997 I couldn't find anywhere to play it.
When I returned again, I discovered there were a couple of small teams, including at UCD so I began playing and coaching and when I left UCD, I began coaching the Irish national team.
Seventeen years later, I'm an internationally accredited Master Coach and am a European Handball Delegate which means I get to work with teams at World and European cup level. It's my passion – at the moment I'm working on the coaching curriculum that respects the European standard with Sports Ireland and training other coaches.
When I left UCD I founded my own club and now in Ireland there is both a Women's and Men's League. I coach the Ireland Under 21 Women's team and we managed to get to the World cup qualification in Iceland in 2008. Some of the Irish players I've coached have found jobs in Europe so they can play European Handball at a higher level now. I'm proud that because of my master coaching qualification I am part of the European Handball family, even though I live in a country that prioritises other sports.
I love to keep learning and last year I got a diploma in sports psychology which really helps as I'm now training other coaches. I love coaching because of the human interaction and the process of helping people reach their potential. The coaching skills have also transferred over into my work at Intel where I volunteer to teach a class on constructive communication, and the class is open to everyone.
---
Astra Handball Club
Venue: Ballinteer Community School Hall, Dublin.
Contact: aongaro@astrahandball.com
Website: http://www.astrahandball.com
Social Media:
---