Irish Olympic Handball Senior League
Feb 21 2022,
News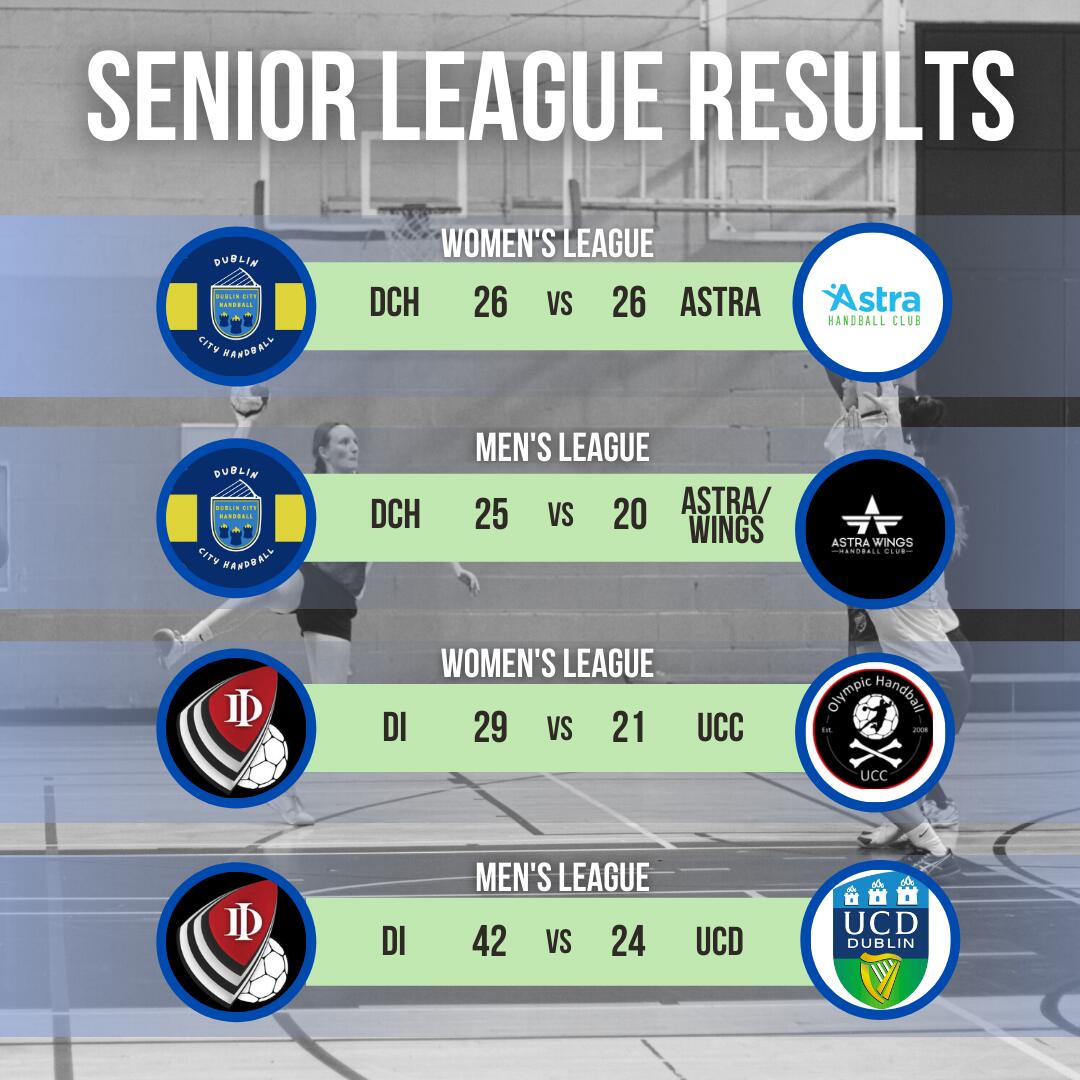 The weekend was full of handball here in Ireland!
Two days, four matches and very interesting results for both women and men's senior league.
On Saturday, we had matches happening in Dublin City Handball home - DCU Sports hall, which received Astra Handball Club in the women's league. The important match was decisive to take the home team to the top of the league if the victory occurred. The result was a draw - 26 x 26 - that made Astra keep the first place by 1 point. Dublin City Handball men's team played against Astra/Wings and won by 25x20 and made their difference for the second place in the league even further.
Sunday had matches happening in
Phibblestown Community Hall, home for Dublin International Handball, who received University College Cork (UCC) for the women senior league. The result was 29x20 to the home team. Playing for the men senior league, Dublin International Handball played against University College Dublin (UCD) and also had a positive result, winning by 42x24.