Women in Sport Week 2022
Feb 23 2022,
Women in Sport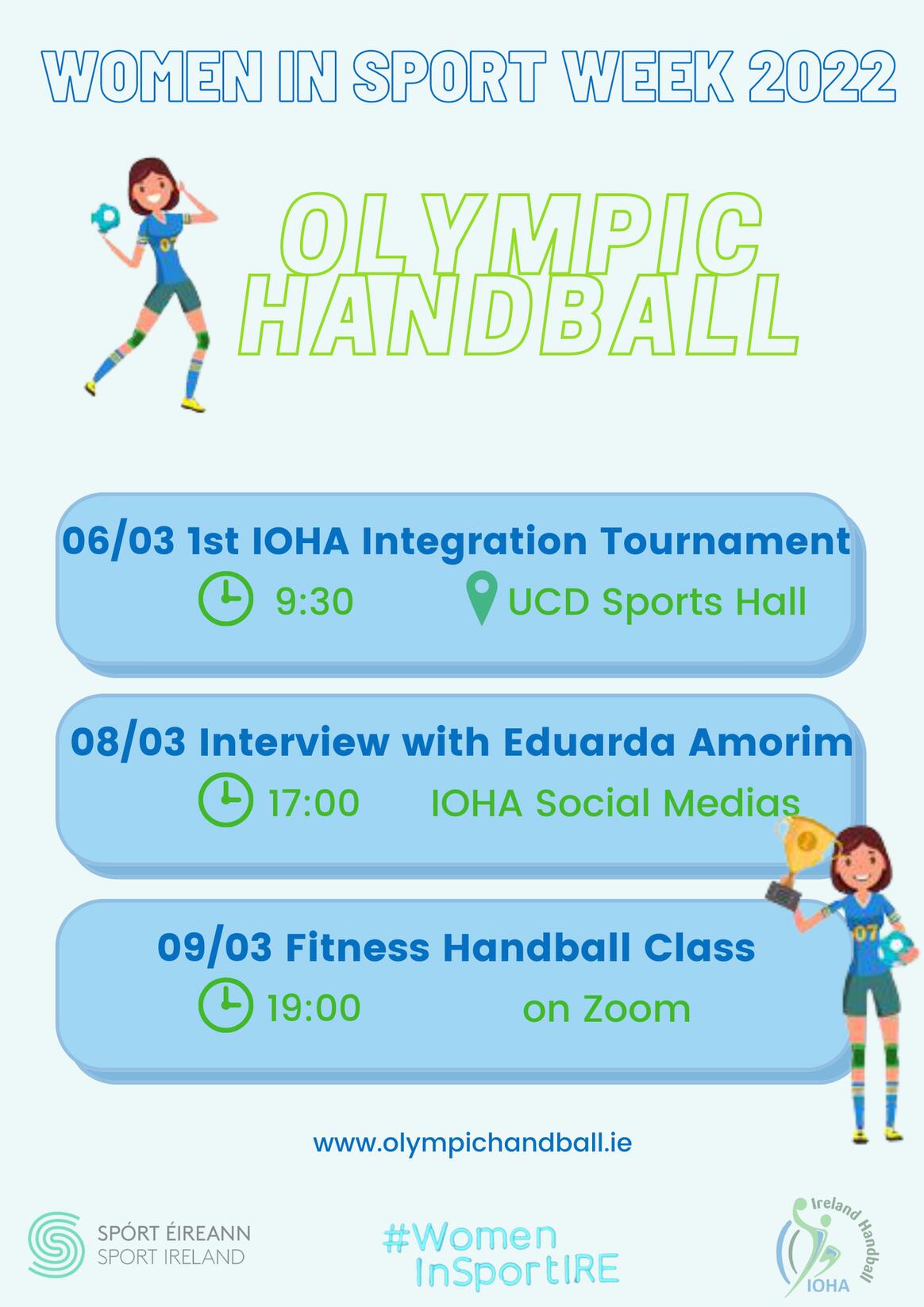 It's a pleasure to announce the IOHA schedule for the Sport Ireland Women in Sport Week 2022!!!
We have three events going on that week, to celebrate Women's Day on the 8th of March!
We also encourage clubs, schools and non-affiliated members to participate and promote events to increase the visibility of females in Handball.
Keep an eye in our social media as well, where we'll share information about each event separately.
Like, Share and Tag your friends!
Join Us!