Duda Amorim Interview
Feb 28 2022,
Women in Sport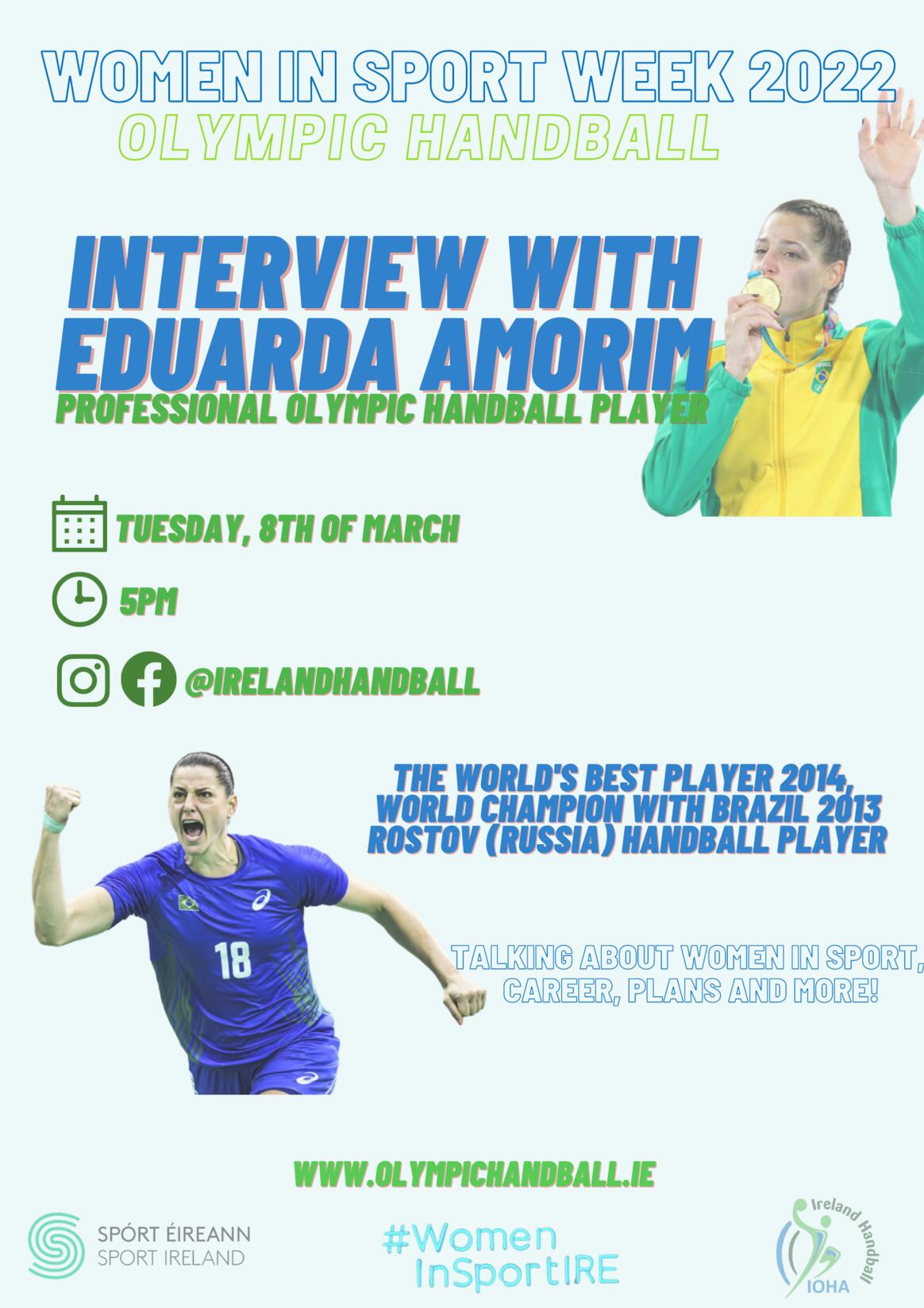 Our second activity related to the Sport Ireland Women in Sport Week 2022 is an Interview with the professional Olympic handball athlete Eduarda Amorim.
"Duda", as she's called most of the time, is a Brazilian player, being an idol not only in Brazil but in all Europe, being voted the world's best handball player in 2014!
Duda Amorin has an incredible CV, she came to Europe in 2006 to play in Macedonia when only 19 years old, then joining the Hungarian team Győri three year later - where she helped win five EHF Champions League titles in 2013, 2014, 2017, 2018 and 2019 with the team.
Also, in 2013 along with Brazilian National Team, Duda won the World Championships and was elected the Most Valuable Player of the competition.
In the interview, we talk about career, women in sport, plans for the future and much more!
Watch the complete interview with Eduarda Amorim!