Olympic Handball Workshop in Meath
Mar 10 2022,
Development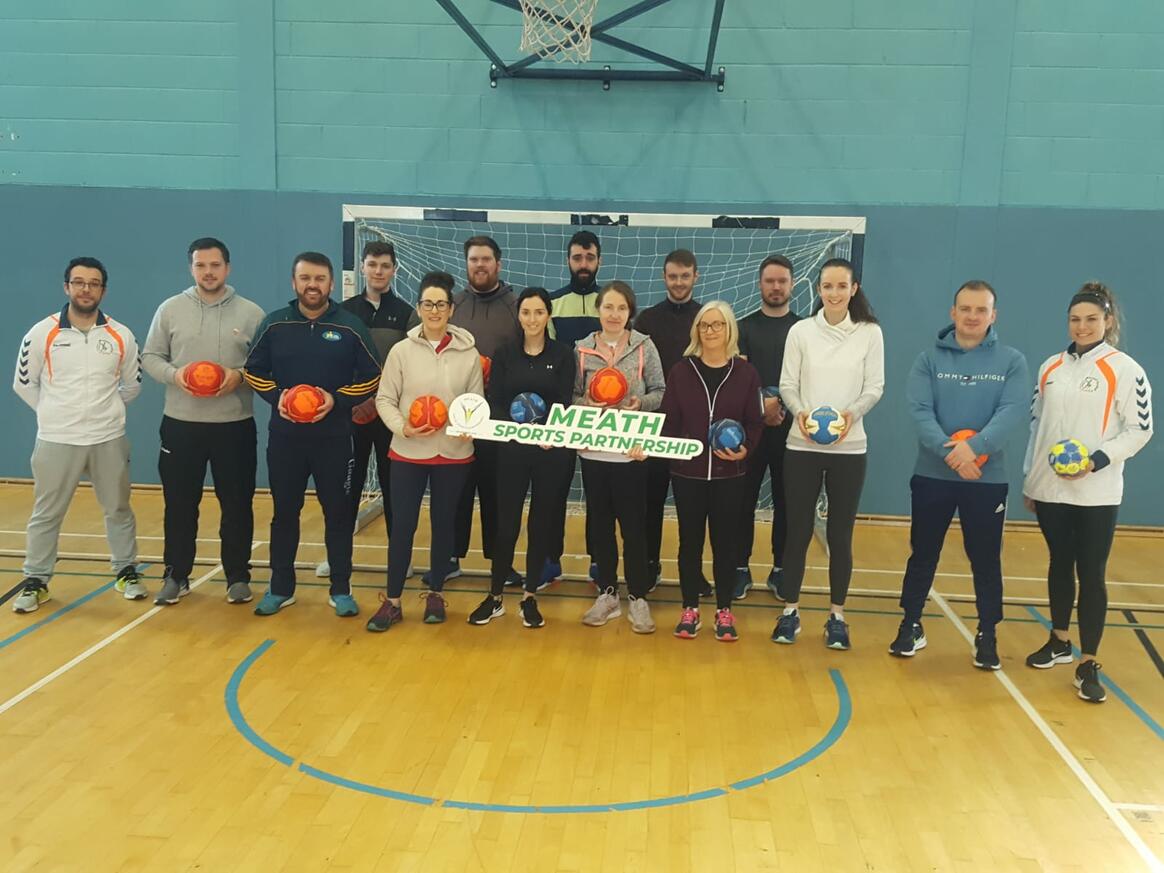 Meath Local Sports Partnership and Irish Olympic Handball Association promoted a Handball Workshop!
Aura Trim Leisure Centre was the place chosen for the Introduction to Olympic Handball Workshop.
On Thursday, 10th of March, 17 P.E teachers from 13 schools in Meath took part in the 4hour practice workshop about handball. Participants had the opportunity to be introduced to the sport and at the same time learn it through small games and exercises.
The objective is to educate teachers to be able to introduce Olympic Handball in their classes, specially in Primary Schools.